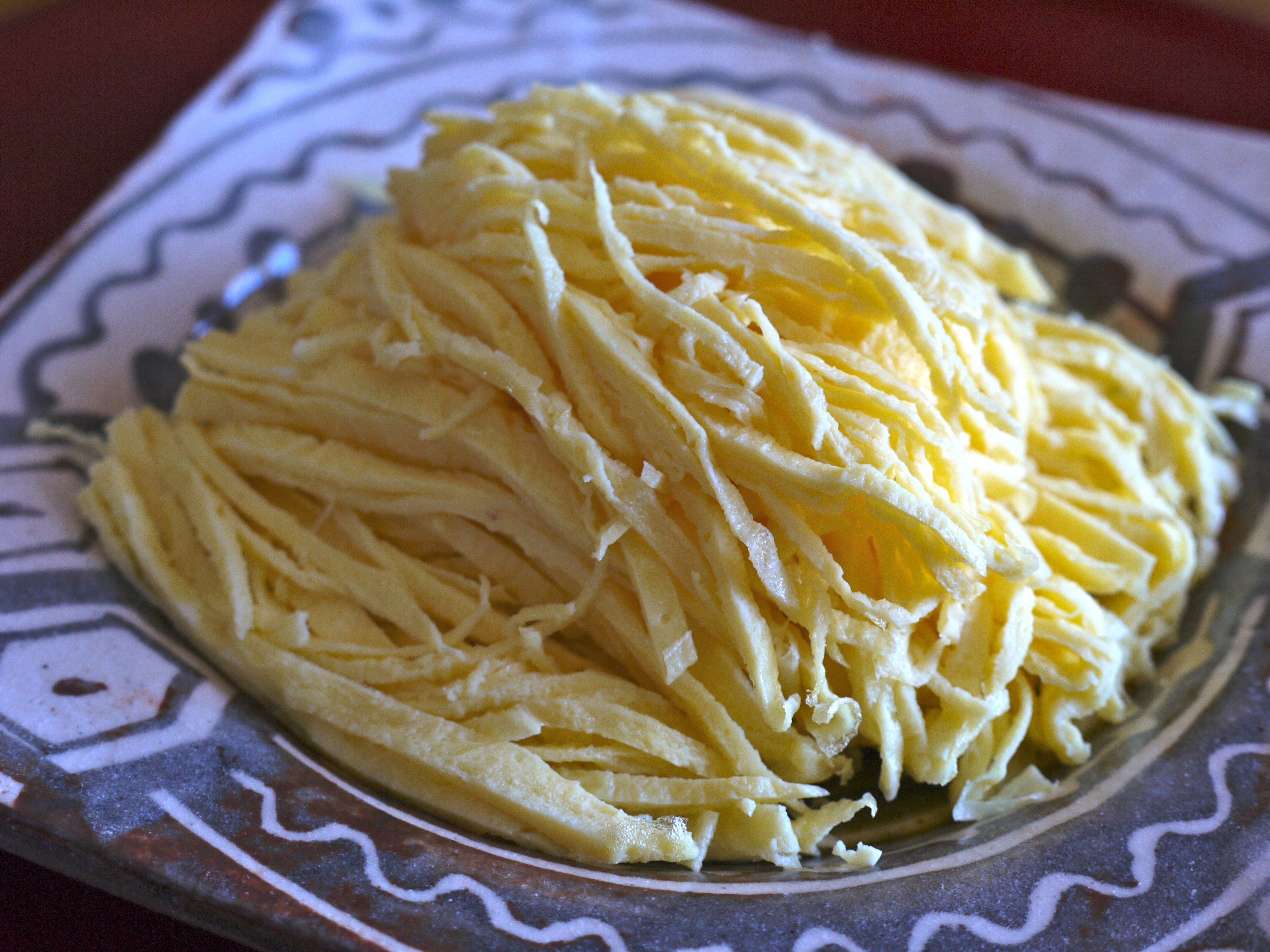 Usuyaki Tamago (Japanese thin omelette sheet)
Yield
2 usuyaki tamago (15cm square)
Ingredients
1 egg
1/4 tsp sugar
A pinch of salt
1/8 tsp potato starch
1/2 tsp water
cooking oil
Instructions
Mix the egg, salt and sugar in a small bowl with the fork. Never whisk, just mix well.
Heat the cooking oil in a non stick frying pan over medium heat and remove the excess oil. To check if the frying pan is hot enough use a drop of egg mix. If it's cooked immediately, it's ready.
Pour half of the egg mix into the frying pan, and spread by moving the frying pan, like making a crêpe. When the edge is starting to dry and its almost cooked in the middle, lift up a part of an edge, flip it and turn it over. Cook a few seconds, and move to a plate. Set a side until use.
Related Recipes
Upcoming Cooking Classes
Connect on Facebook
MatchaGreen Instagram