Cooking Class Gift Vouchers
Bons Cadeaux pour Mes Cours de Cuisine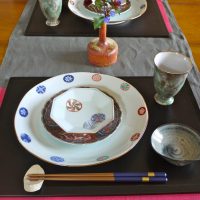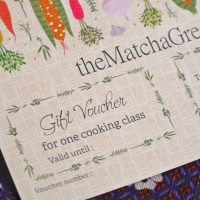 *Pour le français, voir après le texte en anglais.
This is a great gift idea for someone who loves cooking, for birthdays, for anniversaries, and for treating yourself! MatchaGreen provides two types of voucher;
One-cooking class voucher (CHF105) : For all individual classes. Any difference between the class cost and the voucher value can be used towards another class.
Three-cooking classes voucher for ALL class (CHF300)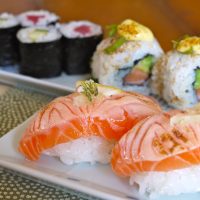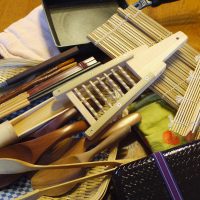 Conditions of usage
The voucher you order will be sent to the e-mail address you specify, or the recipient can receive it on the day of the cooking class. (They can use it straight way). Also the voucher can be sent by post (+CHF3=total CHF108).
The one-cooking class voucher covers any cooking class. If the class cost is less than the value of the voucher, the difference can be put towards any other class.
Vouchers could be prepared with the face value removed for gifts, on demand.
The three-cooking classes voucher costs CHF 300. This voucher can be used for any cooking classe, whatever the price. If the cost of the three classes is less than the value of the voucher, the difference can be put towards any other class.
The vouchers for three cooking classes can NOT be shared, all three cooking classes must be taken by the Named Person.

All kinds of voucher are 

valid for one year

from the voucher issue date.
Payment
I will send you an "IBAN" number after your voucher request, or you can pay it at the cooking class (you can start to use the three classes voucher straight way).
To order a voucher
>>> Order a voucher / Commander un bon
If you have any questions, you can contact MatchaGreen with this form below;
ありがとう! (= Thank you! )
---
BONS CADEAUX
Deux types de bons sont disponibles: " Un Atelier " ou " Trois Ateliers ".
Voilà une excellente idée de cadeau pour ceux et celles qui aiment la cuisine … et peut- être le Japon!
La formule "Trois Ateliers" convient naturellement comme cadeau à une tierce personne mais pourquoi ne vous l'offririez-vous pas?
Tout bon cadeau peut s'accompagner d'un message de votre part pour son bénéficiaire.
Conditions d'utilisation
Le bon que vous commanderez sera envoyé à l'adresse de e-mail mentionnée mais il peut attendre son heureux bénéficiaire le jour de l'atelier. En outre, le bon peut être envoyer par la post (+CHF3 = le total CHF108).
"Un Atelier" revient à CHF 105. : Toute différence entre le coût de la classe et la valeur du bon peut être utilisé vers une autre classe

Le bon pour préparer sans mentionné la valeur pour le cadeau, sur demande.

Le bon "Trois Ateliers" s'élève à CHF 300.- et est valable pour TOUT ATELIER QUEL QUE SOIT SON MONTANT. Si le prix total de trois cours est moin de CHF300, vous pourrez utiliser la différence pour un autre cours.
Le bon "Trios Ateliers" est nominal et ne peut être transmis.
L'une et l'autre formule sont valables un an à compter de la date de l'émission du bon.
Pour passer commande, veuillez cliquer ici. : Commander des Vouchers
Pour toute information, merci de contacter MatchaGreen. : Contactez au MatchaGreen 
ありがとう!(Merci!)
MatchaGreen